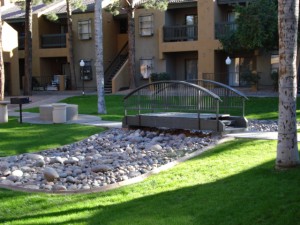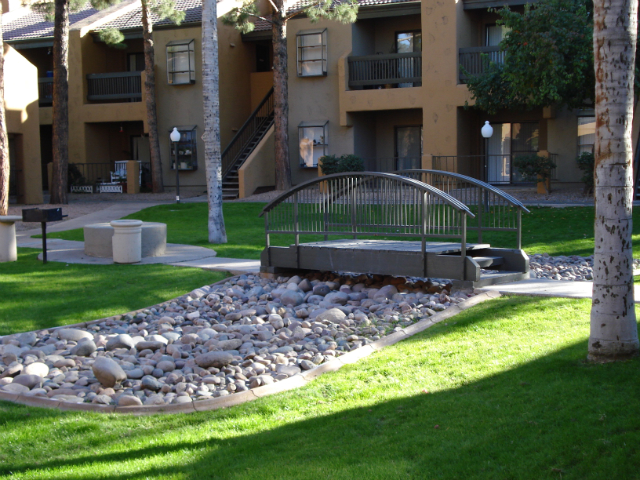 Sometimes, when you're looking for apartments in Phoenix, it seems like the complexes are trying to gouge you with prices that are just too high for what they're worth. When you get that feeling, you're probably right, follow your hunch and walk away.
Here's a list of several great apartments in Phoenix and surrounding suburbs that really deliver, for under $800 per month.
Phoenix, AZ
With average rents in Phoenix costing $843 per month, these two apartments are a steal. You'll find many of the best area restaurants here in the capital.
Crystal Creek AZ – 10 East Bell Road, Phoenix; square feet: 491 – 962; rent: $325 – 650
Southwest Village – 777 N 59th Avenue, Phoenix; square feet: 360 – 760; rent: $399 – 599
Mesa, AZ
Located about 17 miles east of downtown Phoenix, average apartment rent in Mesa is $858 per month. The most important reason to live in Mesa: Croshaw's Gourmet Pies. Enough said.
Covina Court – 1821 East Covina, Mesa; square feet: 600 – 900; rent: $399 – 599
Falcon Glen – 4225 E University Dr., Mesa; square feet: 617 – 919; rent: $299 – 679
Gentry's Walk – 1313 South Val Vista, Mesa; square feet: 500 – 965; rent: $609 – 739
Tierra Del Sol – 1711 S Extension Road, Mesa; square feet: 731 – 1,042; rent: $589 – 799
Windermere – 2020 E Inverness Ave., Mesa; square feet: 642 – 1,049; rent: $559 – 729
Woodstream Village – 1230 N Mesa Dr., Mesa; square feet: 750 – 1,000; rent: $529 – 685
Glendale, AZ
About 10 miles northwest of Phoenix, Glendale's average apartment rent rates are $847 per month. The annual "Chocolate Affair," where everything is dipped in chocolate and eaten makes the cost of rent here worth every penny.
Arroyo Villas – 4748 W Sierra Vista Drive, Glendale; square feet: 618 – 1,152; rent: $449 – 779
Tempe, AZ
Just 13 miles east of downtown Phoenix, Tempe average apartment rent prices are $888 per month. Tempe is the crossroads to the eastern part of the metro area.
Lakefront at West Bay – 999 Baseline Drive, Tempe; square feet: 546 – 1,330; rent: $699 – 799
Chandler, AZ
At 25 miles southeast of Phoenix, this city is the farthest from the capital on our list. Average apartment rent in Chandler is $1,049 per month. Chandler has a ton of activities for children.
Pheasant Run – 2101 N Evergreen Street, Chandler; square feet: 512 – 948; rent: $555 – 699
These are some of the best apartments in Phoenix (and the surrounding area) that you can get for under $800. While they aren't penthouse suites in a giant high-rise, they're well-maintained, affordable, and managed by professional management companies. You owe it to yourself to consider them.
How about you? Any luck finding an apartment in Phoenix? Comment below.
*** If you'd like some help finding an apartment in Phoenix, I've got a whole staff of people standing by to help you for free. Call one of our apartment experts at 877-676-1767.
Or, click here: https://www.aptsphoenix.net/discover-phoenix-apartments