Are you considering moving to Phoenix? Maybe you're drawn to the beauty of the city and all the amazing things there are to do? Or possibly the draw of the dreamy warm weather. No matter what reason you are headed to the wonderful state, we've got a list of the most affordable places to live in the gorgeous metropolis.
While it's safe to say, living in Phoenix might be a bit more expensive than living in other parts of Arizona, there are neighborhoods in the city that are more affordable than others. Today we'd like to share some of those more cost-effective neighborhoods for you to help your search for your next place to live.
1) Youngtown
Population: 6,802
Cost of Living: 93.5
Median Household Income: $40,781
Median Rent: $957
Located in Maricopa County, Youngtown was the first community in the United States to be an entire community strictly for retirees. Though today, all ages are welcomed, it's still favored by older adults. You'll find a small-town atmosphere here with a handful of parks, a library, and even a clubhouse and lake to spend your free time.
2) Guadalupe
Population: 6,482
Cost of Living: 93.9
Median Household Income: $38,125
Median Rent: $640
Located between Phoenix and Tempe, Guadalupe was originally founded by the Yaqui Indians fleeing the Mexican Government. Today, the town is known as the center of Yaqui culture and home to many religious festivals. It's primarily a residential area where most residents rent their homes.
3) Sun City
Population: 38,877
Cost of Living: 94.9
Median Household Income: $40,586
Median Rent: $1,088
Sun City is a retirement community favored by the snowbirds who spend their winters there. But don't be deterred from this amazing community, there are many wonderful things to do for all ages. Including parks with splash pads and fishing ponds as well as great restaurants and shopping all nearby.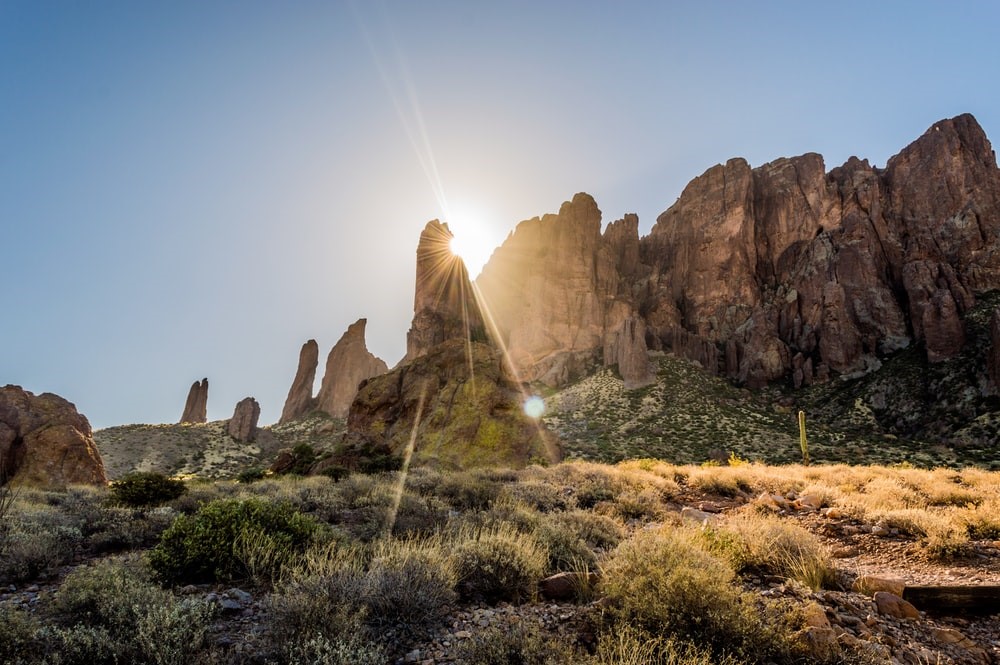 4) Apache Junction
Population: 40,592
Cost of Living: 96.6
Median Household Income: $45,653
Median Rent: $814
Apache Junction, named after the junction of the Apache Trail and Old West Highway, is now a part of the 120-mile-long "circle trail." This friendly community is only thirty miles from Phoenix and is a great place to call home. In Apache Junction, you'll find shops and homes all reasonably priced as well as low crime rates.
5) Buckeye
Population: 69,744
Cost of Living: 96.8
Median Household Income: $71,707
Median Rent: $1,246
The westernmost suburb in the Phoenix metro area, Buckeye is one of the fastest-growing cities in the states. But don't let that stop you from calling this amazing city home. Especially if you love the outdoors. Buckeye has miles of trails to explore, so whether you're a hiker, biker, or camper, there are plenty of things for you to do.
6) Deer Valley
Population: 193,204
Cost of Living: 97
Median Household Income: $75,113
Median Rent: $1,337
If you're looking for a fun place to live, then you'll need to look no further than Deer Valley. There are so many great things to do in this city. Whether you want to head to the water park or want to see some petroglyphs, you'll find it all here in Deer Valley. Though that's hardly all Deer Valley has to offer. This community has a dense suburban feel and is a great place to raise a family.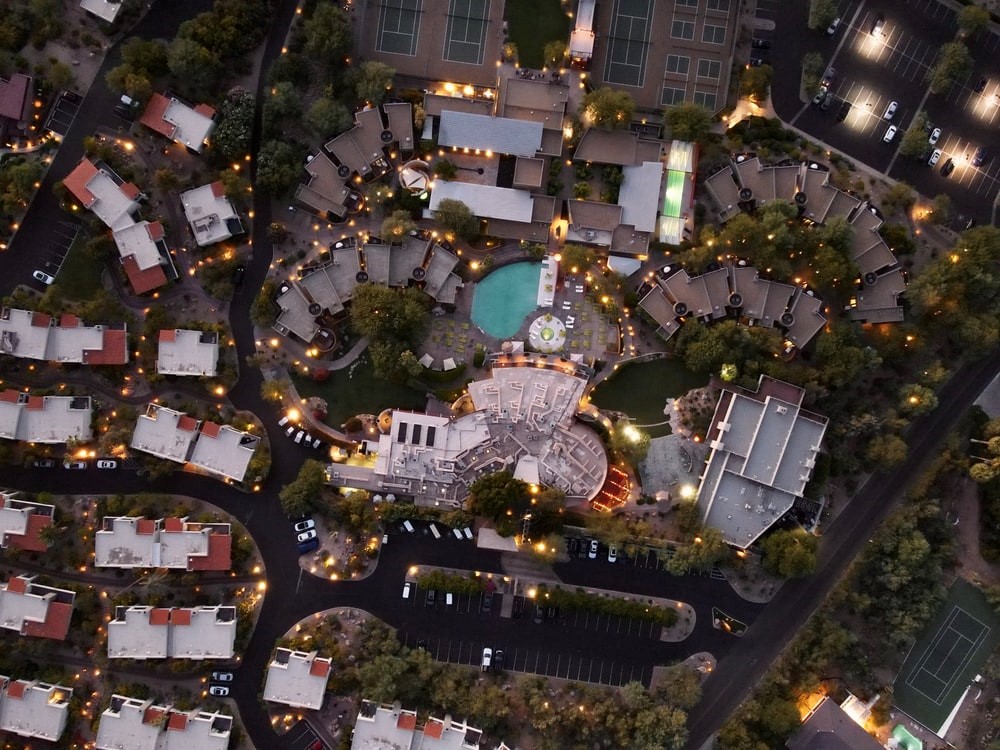 For more information about the towns listed here, check out our source, Best Places. While we've only named a few of the more affordable places to live in the Phoenix area, there are plenty of other options to choose from. With a bit of work and research, you can find the perfect place for you to live. Be sure to let us know in the comments what your favorite place to live in the city.
If we helped convince you to call Phoenix home, or maybe you're interested in finding a new place to call home, then find your next dream apartment here. And while you're on your search for the best apartments, head on over to our post on some of the pros and cons of living in this wonderful city.