There are so many amazing things to do in and around the Phoenix area. Whether you're looking for the perfect Farmer's Market to visit or to go on an adventure to one of the amazing water parks. But what if you're looking for a weekend getaway to take a bit of time out of the city? Well, look no further. We've made a list of some of our favorite weekend getaways that you don't want to miss out on.
Don't forget to check out the websites for updated information and current events happening before heading out. And while you're here, be sure to check out Market Apartments to find your next dream apartment.
1) The Grand Canyon
The Grand Canyon is a mile-deep canyon on the Colorado River. We highly recommend you take the time to stop in at the South Rim, where you can camp for the weekend. Though it's best if you get reservations beforehand to guarantee a spot. If you have the time, take the drive up to the North Rim. However, it will take the better part of the day to get there. Or if you are capable and up for an overnight hike, look into hiking the rim-to-rim hike.
2) Tucson
Only a few hours outside of Phoenix, Tucson is the perfect weekend getaway. There are plenty of things to do, from a day spent at the golf club to riding the streetcar as you spend the afternoon shopping. Be sure to take time to see the diversity of a living desert when visiting the Tucson Botanical Gardens and the Arizona-Sonora Desert Museum. And of course, when you need to find something to eat, you are bound to find something delicious when you visit Tucson.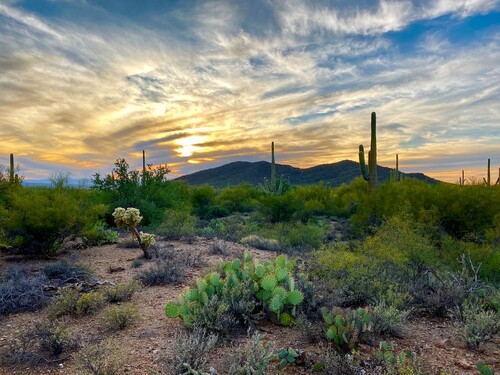 3) Sedona
As a perfect summer getaway, Sedona has so much to offer. From the amazing red rock formations to a thriving arts and culture scene, you'll have so much to do when you take a weekend away. There are so many amazing trails to choose from, like the Fay Canyon Trail. And if you'd rather not go for a hike, take some time to explore the shopping scene. Or consider taking a tour to see some of the best the area has to offer.
4) Kartchner Caverns State Park
The Kartchner Caverns State Park is a 2.30-hour drive from Phoenix, making it a great weekend getaway. Not only can you spend the weekend in one of the amazing cabins they have to offer, but there is also so much to explore. Though you'll definitely want to take some time to explore the caves. You can get your tickets for the different cave tours available on their website. You'll also find the length and times of the tours there.
5) Page
Located in the northeastern part of the state makes Page the perfect hub for all your outdoor adventures. Whether you want to spend the day at Lake Powell or head over to Monument Valley, everything is at your fingertips when you're in Page. But if you'd like to stay closer to town there are options there too. With the Page Rimview Trail where you can see the Glen Canyon Dam. For the avid hiker, consider putting in for the lottery The Wave that shows off an undulating sandstone formation in Vermillion Cliffs National Monument.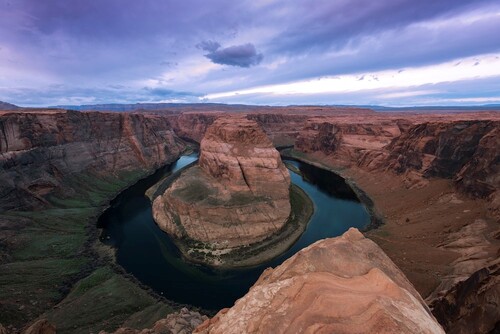 With a list this long, it can definitely be a struggle to decide which place you'll want to try first. If you already have a favorite weekend getaway you love to stop in at, head down to the comments and let us know. And if you don't let us know which place you're looking forward to trying the most.
If you're looking for an affordable place to live, or are interested in moving to the amazing city of Phoenix, find your next dream apartment here. And while you're on your search for the best apartments, head over to our post on some of the pros and cons of living in the city.