Heritage at Deer Valley Apartments
Heritage at Deer Valley Apartments in Phoenix, Arizona, near Deer Valley Towne Center is the perfect place to call home. Not only are you near corporate employers, but you'll also have retail shops, restaurants, and entertainment all at your fingertips. Plus, amazing amenities for high-end living, you don't want to miss out on this beautiful community.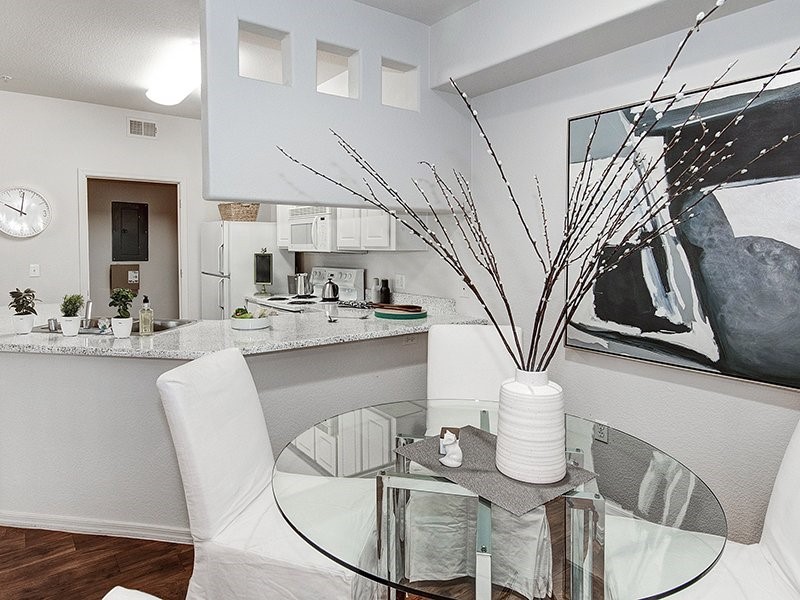 Amenities
Heritage at Deer Valley have so many great amenities that you'll want to have in your next home. These beautiful pet-friendly apartments come in three stunning options: one, two, and three-bedroom options to fit all your needs.
Here you'll enjoy spacious floor plans with wood-style plank flooring and plush carpeting. As well as spacious walk-in closets. Be sure to ask about the apartments with a private terrace/balcony and full-size washers and dryers.
If you're looking for some stunning community amenities, then come check out Heritage at Deer Valley. You'll have access to two sand volleyball courts, a 6-hole putting green, as well as three resort-style swimming pools, a fitness club, and so much more.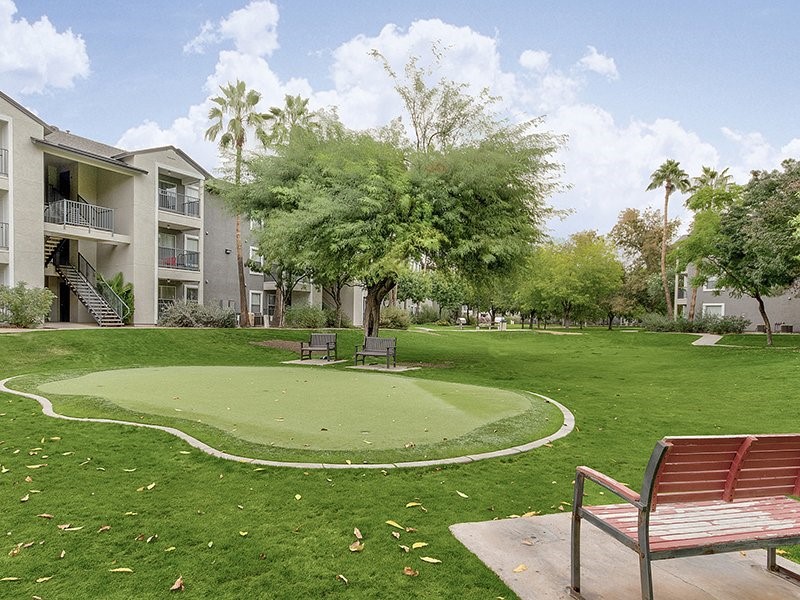 Neighborhood
Heritage at Deer Valley is near so many amazing things to do. Only minutes away from Deer Valley Towne Center, you'll have all the shopping you want at your fingertips. But if you aren't looking to do some shopping, then consider getting outside. Head on over to Adobe Dam Recreation Area for a fun day. And when you get done for the day, head on over to Alexi's Family Restaurant for some delicious food.
If you're looking for a new place to live, or are interested in moving to the amazing city of Phoenix, find your next dream apartment here. And while you're on your search for the best apartments, head on over to our post on some of the pros and cons of living in this wonderful city.
Heritage at Deer Valley
Come home to Heritage at Deer Valley in Phoenix, AZ. Our location brings you near major corporate employers and Deer Valley Towne Center, providing you with a large selection of retail shops, restaurants, and entertainment. Choose from our 1, 2, and 3, bedroom apartments that are complete with everything you need to feel right at home. Each floor plan features a spacious open kitchen with private terraces and high ceilings. Within our community, you will find many high-end amenities that will bring convenience and relaxation to our fingertips. Enjoy 3 resort-style pools, a 24-hour fitness facility, and beyond! Here, you will genuinely rethink better living and stumble upon a day-to-day routine that you adore. Start your vibrant and exceptional lifestyle today. Join Heritage at Deer Valley today.
About
1, 2, & 3 Bedroom
$1109 - $2255
Address
3010 W Yorkshire Drive
Phoenix, Arizona, 85027
Contact
(623) 492-0500
leasing@heritageatdeervalley.com
Floorplan
SQ Feet
Bed/Bath
Price
Phase 1-1x1-658- Classic
658
1 Bed
1 Bath
Contact Us for More Details
See Website
Phase 2-1x1-762- Classic
762
1 Bed
1 Bath
Contact Us for More Details
See Website
Phase 1-2x1-814- Classic
814
2 Bed
1 Bath
Contact Us for More Details
See Website
Phase 2-2x1-865- Partial Renovation
865
2 Bed
1 Bath
Contact Us for More Details
See Website
Phase 1-2x2-918- Classic
918
2 Bed
2 Bath
Contact Us for More Details
See Website
Phase 2-2x2-1058- Full Renovation
1058
2 Bed
2 Bath
Contact Us for More Details
See Website
Phase 1-3x2-1146- Partial Renovation
1146
3 Bed
2 Bath
Contact Us for More Details
See Website
Phase 2-3x2-1293- Partial Renovation
1293
3 Bed
2 Bath
Contact Us for More Details
See Website
Phase 1-1x1-658- Partial Renovation
658
1 Bed
1 Bath
Contact Us for More Details
See Website
Phase 2-1x1-762- Partial Renovation
762
1 Bed
1 Bath
Contact Us for More Details
See Website
Phase 1-2x1-814- Partial Renovation
814
2 Bed
1 Bath
Contact Us for More Details
See Website
Phase 2-2x1-865- Classic
865
2 Bed
1 Bath
Contact Us for More Details
See Website
Phase 1-2x2-918- Partial Renovation
918
2 Bed
2 Bath
Contact Us for More Details
See Website
Phase 2-2x2-1058- Classic
1058
2 Bed
2 Bath
Contact Us for More Details
See Website
Phase 1-3x2-1146- Classic
1146
3 Bed
2 Bath
Contact Us for More Details
See Website
Phase 2-3x2-1293- Classic
1293
3 Bed
2 Bath
Contact Us for More Details
See Website
Phase 2-2x2-1058- Partial Renovation
1058
2 Bed
2 Bath
Contact Us for More Details
See Website
Phase 2-2x1-865- Partial Renovation
865
2 Bed
1 Bath
Contact Us for More Details
See Website
See Website