Are you looking for one last holiday adventure before you call it a wrap on this holiday season? Though the whole month of December is often packed with so many fun things to do that when the week between Christmas and New Year's Eve rolls around you aren't sure what to do. Well, we have some great ideas for you and the family to do this year while waiting for January to show up. As always, be sure to check the websites for the most up-to-date information as well as the weather before making any big plans.
1) Glendale Glitters
Glendale Glitters has so much to offer when you visit. With a stunning light display in Murphy Park to the Hometown Christmas Parade, plus so much more. You definitely will have an amazing time when you spend the evening here. This will run through January 7, so be sure to stop in before then.
Address: N 58th Ave & W Glendale Ave, 5800 W Glenn Dr, Glendale AZ 85301
2) Skate Westgate
Skate Westgate at Fountain Park is where you can get your ice skating on. This outdoor ice rink is a magical place as you glide through the winter wonderland. It is a first come first serve place, so be sure to come early. However, if you don't make it in time, be sure to check out some of the other fun things going on around the area before you try again.
Address: 9404 W Westgate Blvd, Glendale, AZ 85305
3) Arizona Lights in the Night
Experience holiday lights like you've never seen before, the Arizona Lights in the Night is a great way to spend the evening. This drive-thru experience includes life-sized candy canes and snowmen plus so much more fun. You don't want to miss out on this, so be sure to reserve your spot now.
Address: 1901 N Alma School Rd, Mesa, AZ 85201
4) Zoolights
Running from November 23 to January 15, the Phoenix Zoolights is perfect for an adventure between Christmas and New Year's Eve. This year boasts of being bigger and brighter than ever before, with new animal lanterns and light displays. And when you purchase tickets to Zoolights, you also get admission to Dinosaurs in the Desert. Which is always a must-see.
Address: 455 N Galvin Pkwy, Phoenix, AZ 85008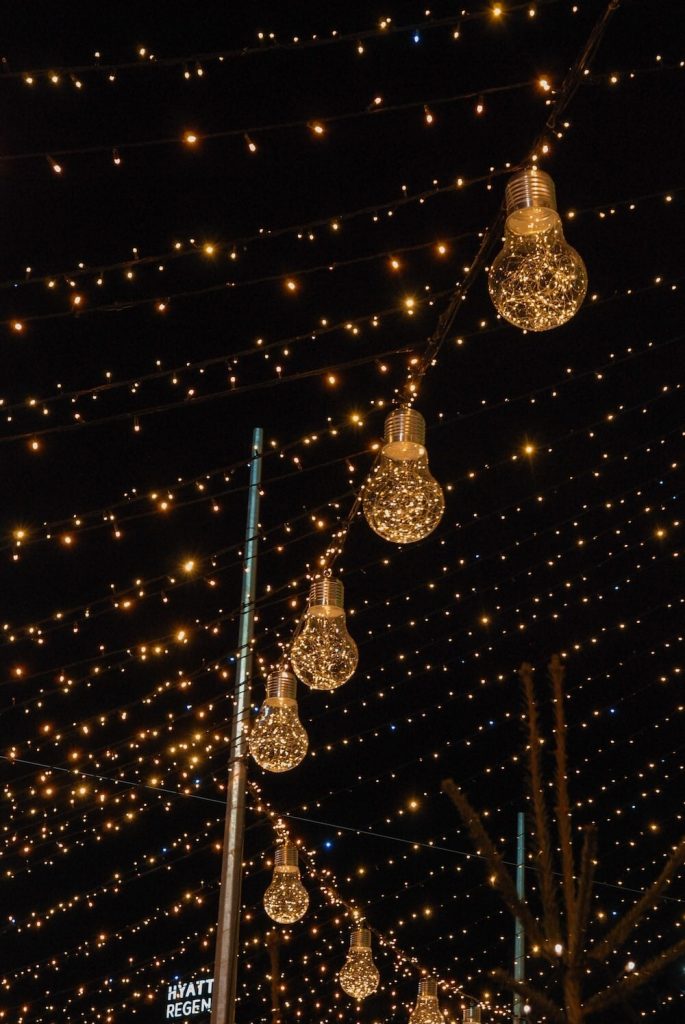 Let us know in the comments if you've ever been to one of these amazing places. Or if we've missed your favorite, be sure to let us know so we too can try them out next year.
If you're looking for a new place to live, or are interested in moving to the amazing city of Phoenix, find your next dream apartment here. And while you're on your search for the best apartments, head on over to our post on some of the pros and cons of living in this wonderful city.