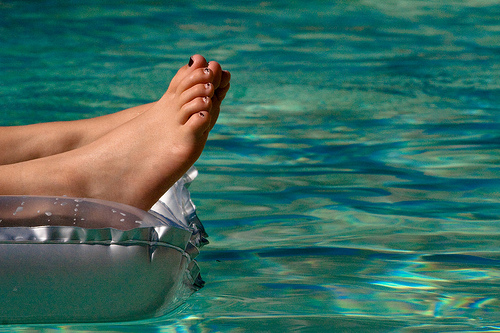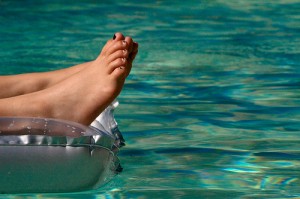 Most people are familiar with the major cities around Phoenix — places like Tempe and Mesa — but they're such big cities all by themselves that they hardly deserve to be called suburbs. Here's a list of small suburbs with fewer than 70,000 residents along with average apartment rent rates for each area and the distance to downtown Phoenix. You're bound to find a community that suits your fancy somewhere here.
Sun City – population: 64,653, rent: $1,159, distance: 16 miles
A master-planned community intended for active retirees, Sun City has attracted snowbirds and grown steadily since construction began in the 1960s. The community includes swimming, spas, mini-golf, bowling, billiards, golf, shuffleboard, fitness centers, bocce, boating, fishing, lawn bowling, pickleball, racquetball, table tennis, and tennis.
Sun City West – population: 32,940, rent: $1,071, distance: 24 miles
Another community for active retirees, built by the folks that created Sun City, this newer community broke ground and began construction in the late 1970s. The thing I love most about these communities is that they manage to keep them so clean. It's a good thing I don't live here, because my kids would tear the place up.
Sun Lakes – population: 14,924, rent: $1,665, distance: 25.1 miles
This beautiful master-planned community is very upscale and consists of five active-adult country club communities. Satellite imagery shows that the community looks like a patch of clover — check it out on Google Maps to see what I mean. There's also a fun garden club here that brings together a great community of gardeners. They meet at the Sun Lakes Health Center on the first Monday of each month.
Fountain Hills – population: 25,388, rent: $1,174, distance: 32.6 miles
Newcomers to Fountain hills are struck with the beauty of the lake which features a giant fountain spraying water over 500 feet in the air; then, they're astounded by all the greenery everywhere; they notice the rest of the scenery and see people having a good time all around them; finally, they wonder where the leasing offices are so they can sign up and never leave.
Each of these communities is extraordinarily beautiful. I've actually listed them in my personal order of preference, saving the best for last, but believe me, they are all fantastic. I hope that I can grow up and move here when I'm old and wealthy to live in these beautiful apartments. Phoenix, beware… I'm going to take over your master-planned communities.
How about you? Any luck finding apartments in Phoenix? Comment below.
*** If you'd like some help finding an apartment in Phoenix, I've got a whole staff of people standing by to help you for free. Call one of our apartment experts at 877-676-1767.
Or, click here: https://www.aptsphoenix.net/discover-phoenix-apartments
[Image credit: titlap]