Phoenix can often get a bad name being located in the Valley of the Sun. It's a hot desert. What could possibly be fun to do outdoor when it's so sweltering hot all the time? But that's not a fair assumption about the amazing city. Phoenix and the surrounding areas are filled with plenty of fantastic outdoor activities that you don't want to miss out on.
Today we are going to take a closer look at some of our favorite outdoor activities around the Phoenix area. Before you head out to these places, be sure to check the weather and available websites for local updates before making any plans to visit.
1) Tempe Beach Park and Town Lake
The manmade lake opened in 1999 is perfect for getting outside and on the water without ever having to leave the city. The two-mile-long body of water is located in the Tempe area is not only a great place to go sailing and paddle boarding, there are plenty of outdoor things to do off of the water. Throughout the year, you'll find several annual celebrations held in the park and plenty of amazing concerts in the amphitheater. There are also bike paths and picnic areas in the 25-acre park that surrounds the lake. Bike, as well as boat rentals, are available and we recommend you take up that offer for a stunning day at the lake.
2) Camelback Mountain
This can be considered the most famous landmark in the city, and there's a reason for it. With the sandstone and granite ridge looking like a resting camel, it invites people from all over to hike. Only a twenty-minute drive from downtown, it's easy to get to and worth heading to in the winter and spring months. While you're there be sure to hike the Echo Canyon trail, where you might spot a few smaller animals. Like cottontail rabbits, snakes, lizards, and squirrels as well as a few birds. And as you hike check out the native desert flora like jumping cholla and prickly pear cacti.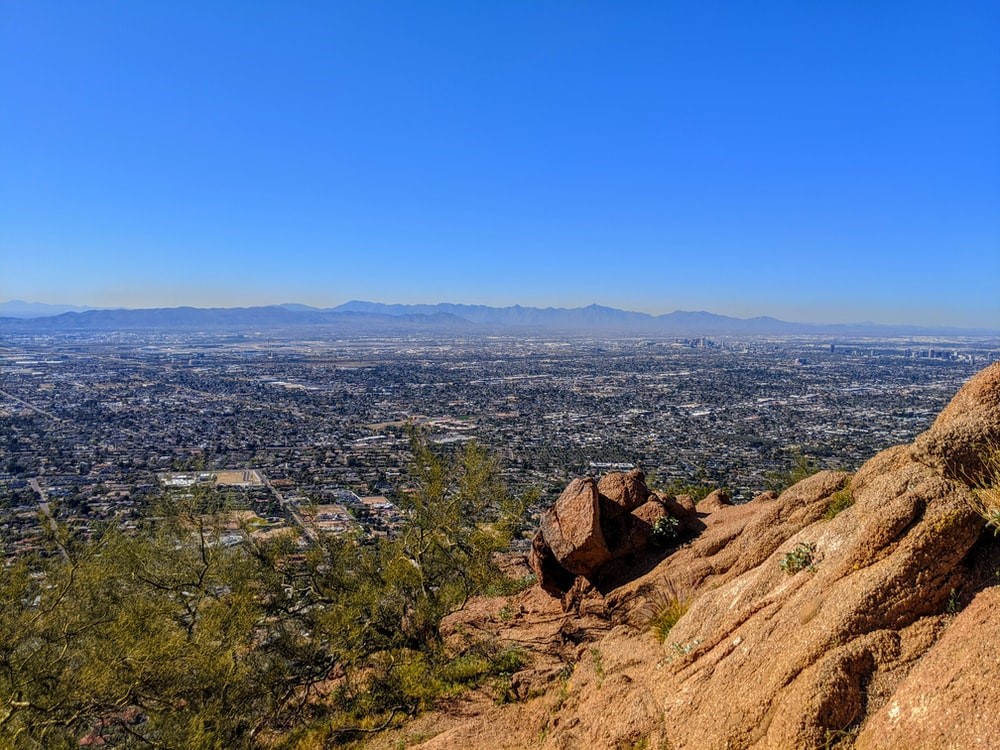 3) McDowell Mountain Regional Park
Tucked away in the lower Verde River basin, this park boasts more than 21,000 acres of pristine desert. There is plenty of hiking and horseback trails for you to explore. Whether you're looking for something shorter, like a 3-mile hike or to spend the better portion of the day hiking, like the Pemberton Trail, you'll be covered. There are more than 40 miles of hiking trails in from half a mile to more than 15. And if you're a bicyclist, this is a great place for you to come check out. There are 3 tracks totaling more than 15 miles of paths for competitive bicyclists.
4) Lake Pleasant Regional Park
If you're looking to get outdoors for the weekend, this is the place for you to go. Located in the far northwest valley, Lake Pleasant Regional Park is a dream for recreation lovers. There's plenty of outdoor activities for you to enjoy while there. If you're looking for something to do on the lake, you're bound to find it. There's boating, fishing, and swimming to name a few. But if you don't want to be on the water, don't worry, there's stuff for you too. Like hiking, picnicking and watching the wildlife. The two group picnic areas are perfect for the next birthday party or even a wedding, just make sure to reserve them before heading on up.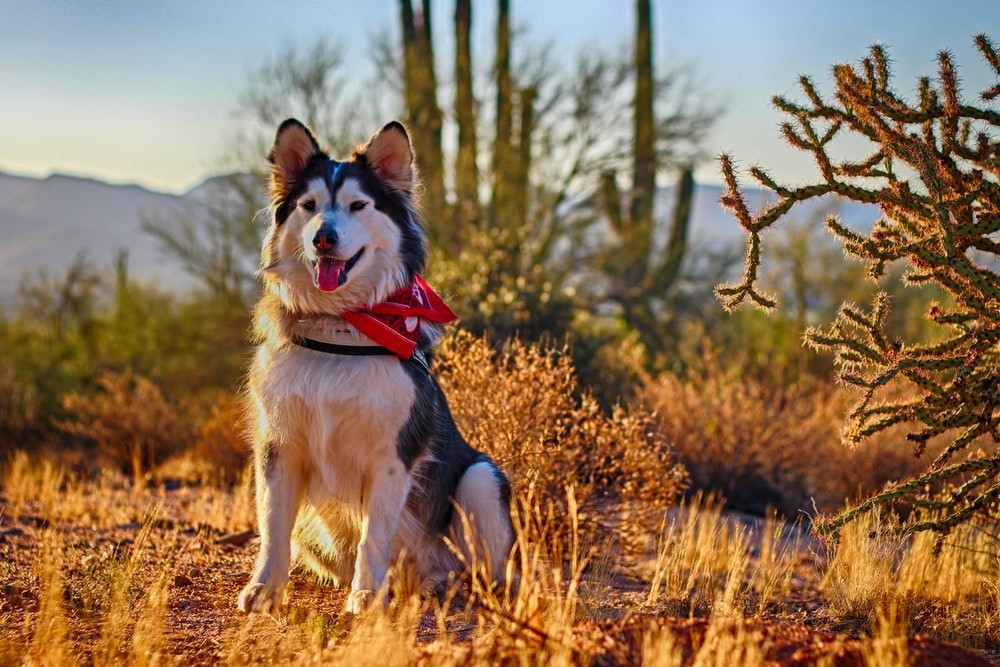 5) Japanese Friendship Garden
The Japanese Friendship Garden, known as Ro Ho En in Japanese, sits on 3.5 acres in downtown Phoenix and includes a tea garden and tea house. In 1976, Himeji, Japan became one of ten Phoenix Sister Cities around the globe. The garden is the shared cultural vision of the two cities. While you're there you'll find footbridges, lanterns, and more than 50 varieties of plants. There's also a 12-foot waterfall and a Koi pond with over 300 colorful Koi fish that you won't want to miss. And of course, you'll want to check out the Japanese Tea House which is one of the main attractions in the garden.
6) Salt River
Named after how the river flows over large salt deposits shortly after the White and Black Rivers merge, this 200-mile river sits in the eastern part of Gila County. If you're looking for a great way to spend the day on the water without having to put in much effort, then this is the place for you. Rent a tube for you and one for your drinks and enjoy your day on the river with your friends leisurely floating down the Salt River. Depending on where you start the float can last between two and five hours. And by all means, don't forget to pack the sunscreen and drinks for your day in the sun.
7) SP Crater
This dormant cinder cone volcano is located 25 miles north of Flagstaff, Arizona. While it is surrounded by several other cinder cones that are older, SP Crater is a striking feature. There's even a well-defined lava flow that extends for 4.3 miles to the north of the crater. Climb to the rim of SP Crater where you can see the lava flow and far into the distance you can see the Grand Canyon. And if you're willing to stay out after dark, you'll be able to see clear pictures of the stars and Milky Way that make the trip totally worth the less than glamorous hike from the volcanic cinders.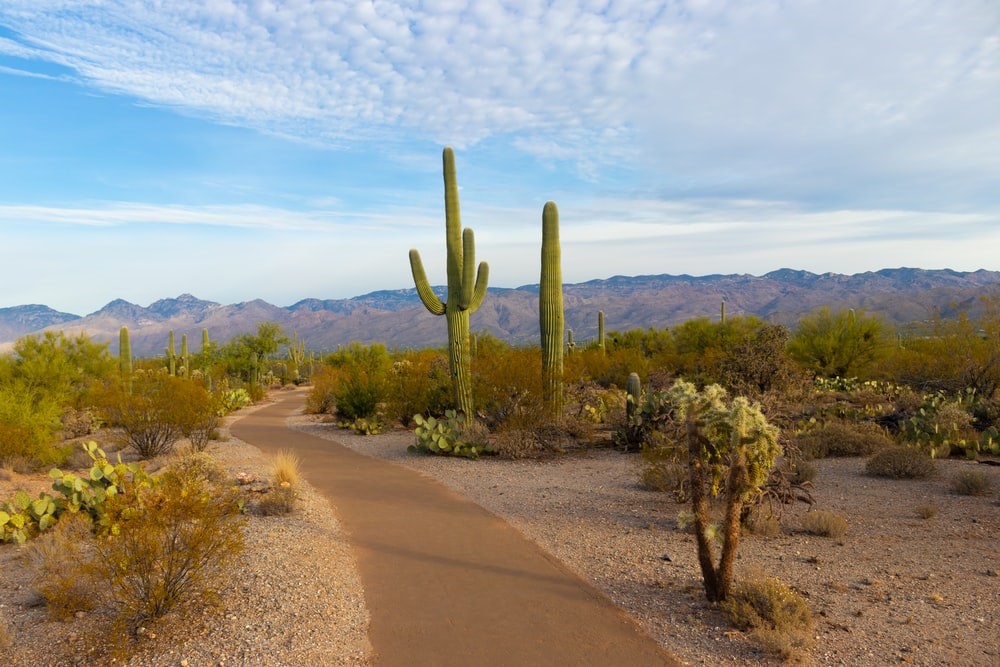 There are plenty of amazing things to do outside around Phoenix and the surrounding areas that we couldn't possibly name them all. What are some of your favorite things to do around the city and surrounding areas? Let us know in the comments what your favorites are.
If you're looking for a new place to live, or are interested in moving to the wonderful city of Phoenix, find your next dream apartment here. And while you're on your search for the best apartments, head over to our post on some of the pros and cons of living in Phoenix.